Android device logs in Windows
This guide shows you how you can check the logs of the communication between the Android mobile and your Windows PC on the Windows PC side. You will see how to open the Events tab of the Android connection in Ozeki SMS Gateway, and you will see an example of the logs during standard operation.
What is Ozeki SMS Gateway?
Ozeki SMS Gateway is an on-site professional SMS gateway software. It can be installed on Windows and Linux. It allows people and software applications to send and receive SMS messages.
Android SMS gateway logs on Windows (Video tutorial)
In this quick video, we'll guide you through the process of viewing a detailed report of the Android SMS client connection. Begin by navigating to the Connection panel on the left side and open the designated connection. Following this step, delve into the Events Tab for a comprehensive overview of the connection's detailed log. This log provides valuable information about the connection.
Step 1 - Open Android SMS Client connection
Navigate to the left side, and you'll find the Connection Panel. Inside this panel, locate and click "android_SMS_client_1" to open the connection (see Figure 1). Once clicked, it will open a tab dedicated to this connection, allowing you to manage it.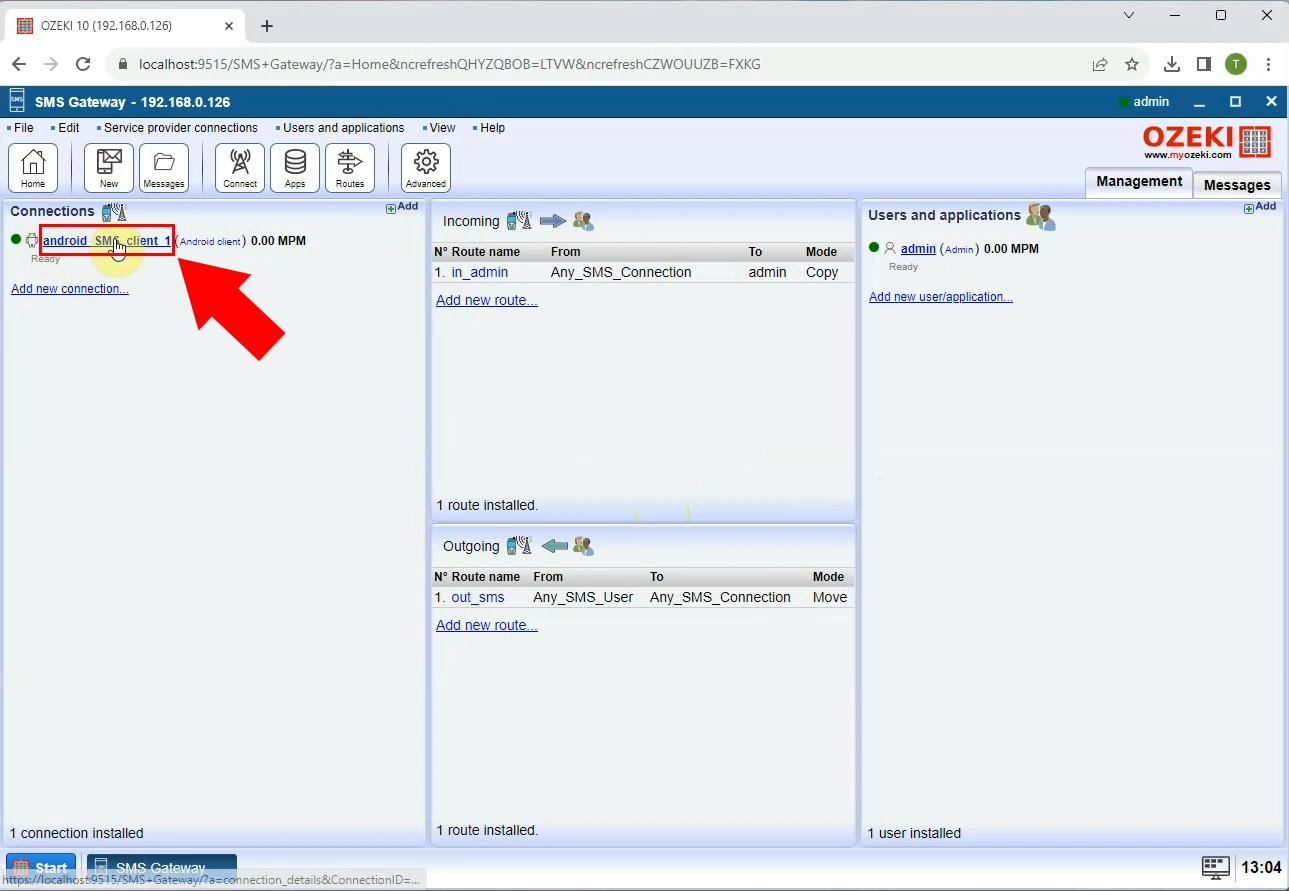 Step 2 - Open Events tab
Within the details of "android_SMS_client_1," there's a button labeled "Events". Click on it to access the "Events" tab page. Here you can see a detailed log of the Android SMS Client connection (see Figure 2).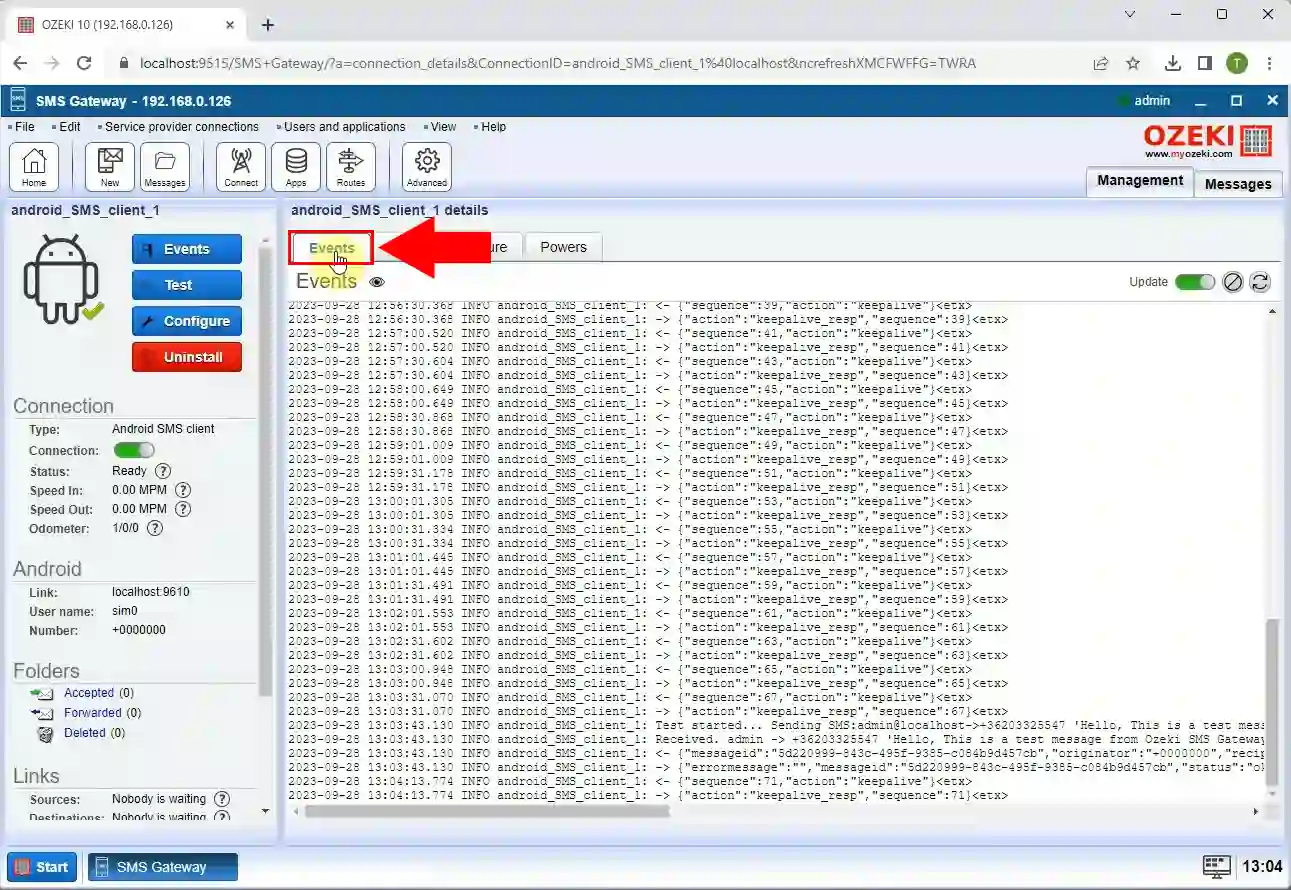 To sum it up
In this comprehensive guide, we've walked you through the essential process of checking the logs of communication between your Android mobile and Windows PC using Ozeki SMS Gateway. The accompanying video, available for quick viewing, takes you step-by-step through opening the Events tab of the Android connection, providing invaluable insights into the detailed logs during standard operation. By following this guide, you now have the tools to effectively monitor and understand the communication logs, empowering you to troubleshoot and optimize your SMS setup. If you would like to test the SMS client view this page. Thank you for reading this article.